Dear readers,
First of all I'd like to say how happy all of your lovely comments make me! You guys are great!
I wore this outfit yesterday, thought it was time for a chic outfit again, after all the shorts!
I hope you like it!
Lots of love,
Rowan
Ps: I'm sorry for the crappy pictures again, but I had the 'lazy-photographer' issue again.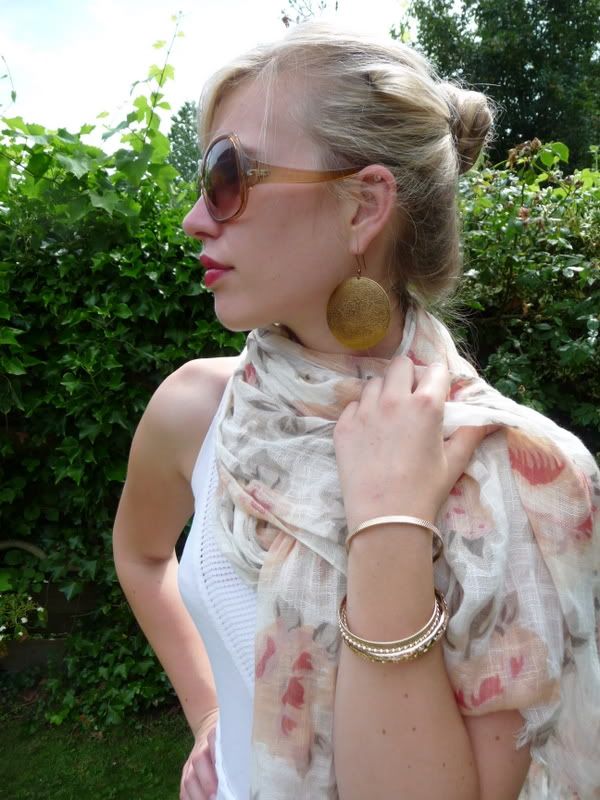 Dress: Yaya, Shoes: H&M, Scarf: H&M, Sunnies: H&M, Bracelets: H&M